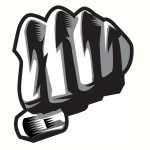 Courtesy of  Twisted Sticker in Toronto, BRUTE! are proud to unleash our latest monster onto the marketplace.
At a pugilistic 52 inches across, this empowering emblem will stun the neighbours into oblivion when they see it emblazoned across your SUV or dirtbike.
Made from weather-resistant vinyl and delivered in custom BRUTE! packing tubes, the FIST sticker is going to smack the living daylights out of your, er… day.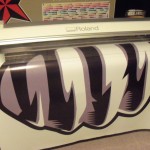 Please check the products shop for details on how to order.