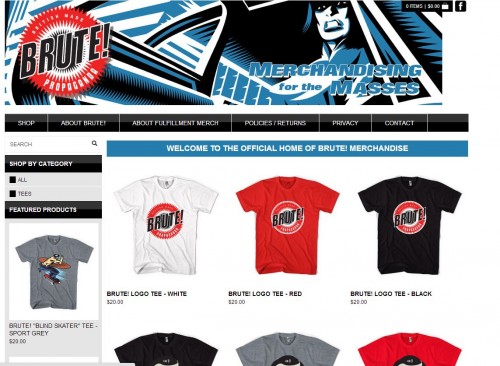 BRUTE! Propaganda (in association with fulfillmentmerch.com) are proud to announce the launch of our new web shop from which we'll be selling high-quality graphic clothing featuring designs created exclusively for the store by artist, Aidan Hughes.
Join the official Facebook fan page for updates and new designs.
https://www.facebook.com/pages/aidan-hughes/6140682421?fref=nf
Buy BRUTE! – Merchandising for the Masses!