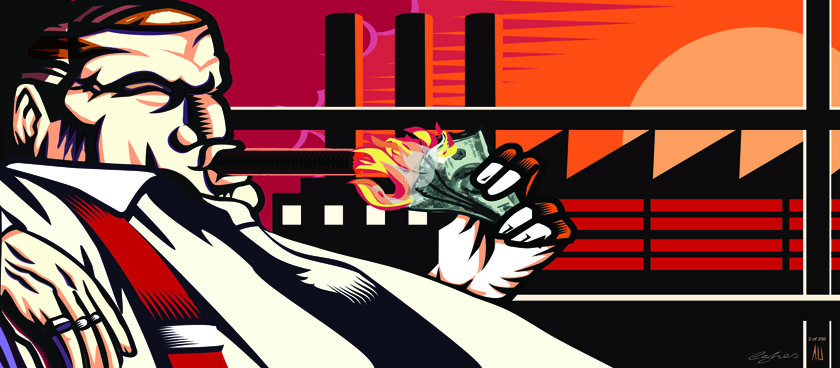 A faithful re-rendering of the original painting, the new vector-traced Capitalist print is now available in both canvas and photo stock.
Large: 32 x 14 inches (81 x 14.5 cms)
All prints are signed and numbered by the artist.
Also available in larger sizes. Please contact the artist at bruteprop@gmail.com for details.