To commemorate the passing of one of the greatest hit men ever to grace the screen, I created this vector illustration of steely ex-cop turned meth dealer muscle, Mike Ehrmantraut, again represssing the urge to blow Walter White's scheming brains out.
He shall be sorely missed.
Prints of the Breaking Bad character are ava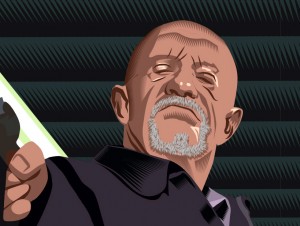 ilable from the blog shop.
http://blog.bruteprop.co.uk/?page_id=318&category=1&product_id=122