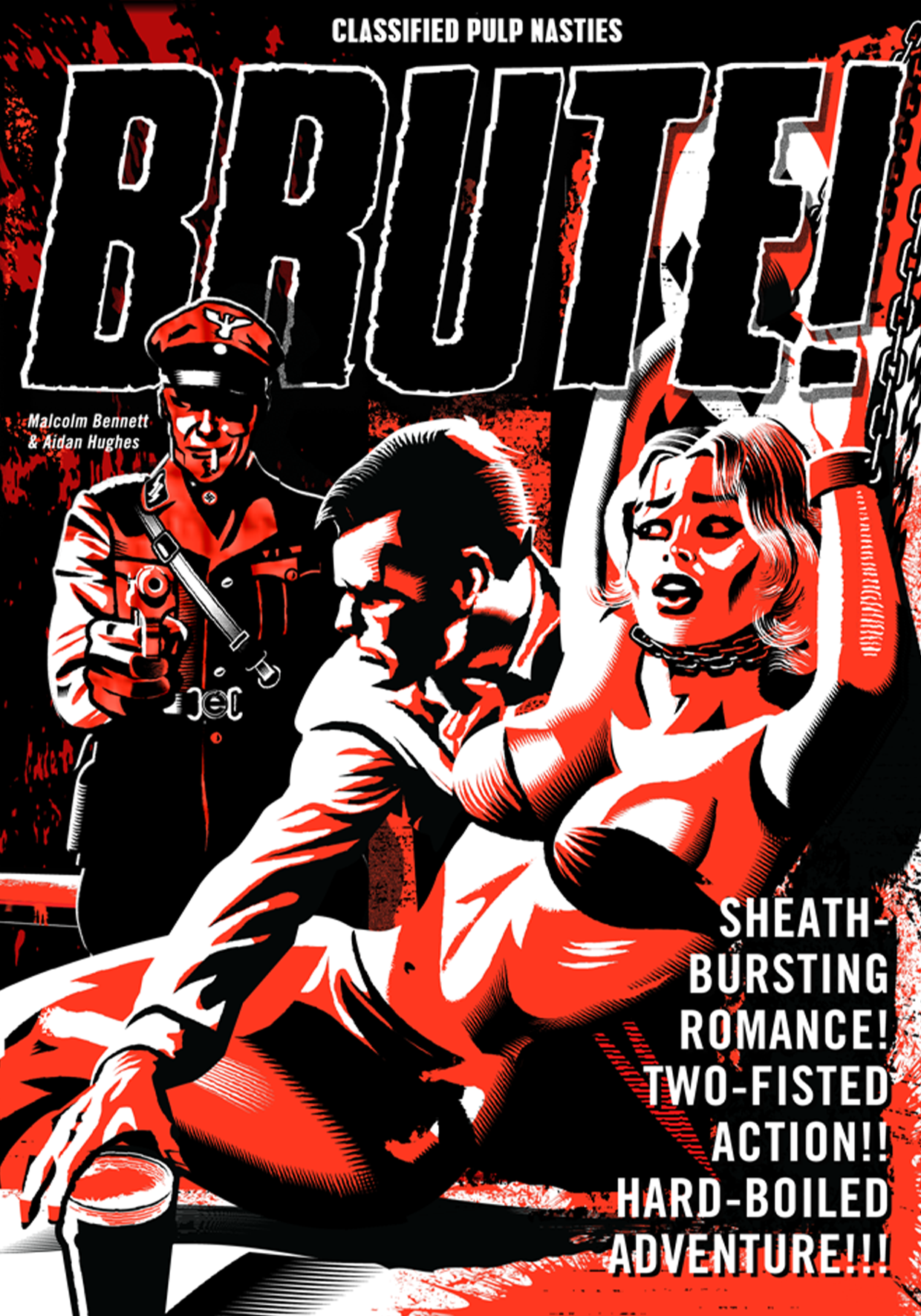 After 35 years and countless attempts to get it published (OK, six), I am proud to be able to finally offer this iconic slab of pulp fiction to the public.
Originally, we hoped to publish it with Titan Books but, due to a disagreement about the content, they passed on the proposal and co-author and -creator, Malcolm Bennett, sadly died while we were still in negotiations. After another year of stalled plans, we were finally approached by Eyewear Press who promised us complete artistic control and final edit and the result is now available online.
Please, share the link to get BRUTE! recognised as the cultural landmark it is.
Buy it!