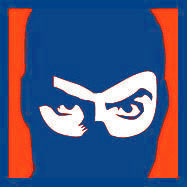 Welcome to the new-look BRUTE! Propaganda page.
Over the next months, I'll be up-dating the shop with new merchandise while adding to the gallery images of some of the more interesting commissions I've completed recently.
In other news, I've recently signed a publishing contract with Titan Books to re-release BRUTE! in 2015, details of which I'll add in the near future.
Please subscribe to the blog for the latest updates and merchandise and feel free to contact me with your commission requests.