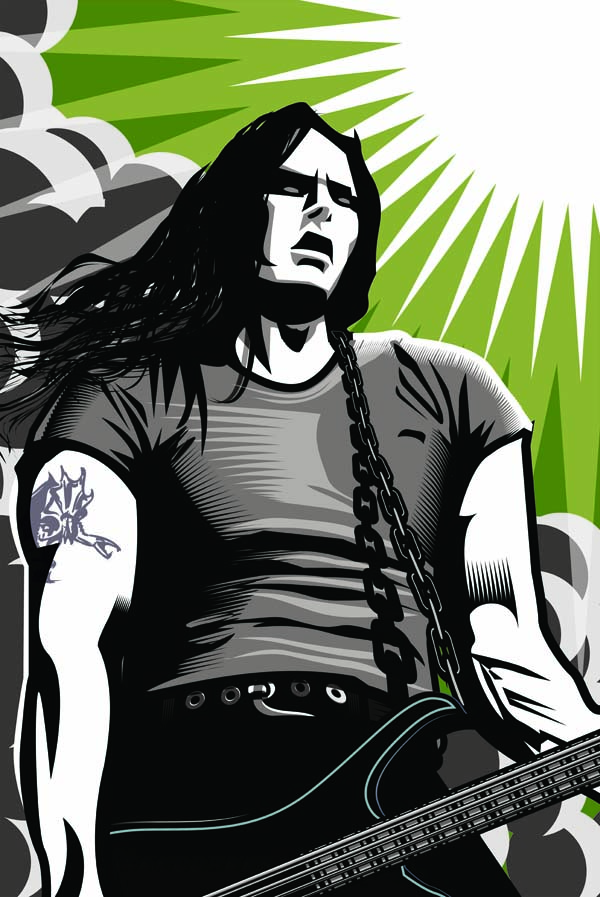 To commemorate the life of legendary bassist and Type O Negative front man, Peter Steele, I was asked by several fans to illustrate a portrait of the great man in action.
Printed on A3 200gm photo-art paper or canvas and signed and by the artist, these dynamic posters capture the intensity of the performer as he will be remembered.
Petrus T. Ratajczyk (January 4, 1962 – April 14, 2010)
Special Limited Edition of 250.
Size A3 (16'' x 22'')
Larger sizes in canvas can also be ordered by contacting bruteprop@gmail.com