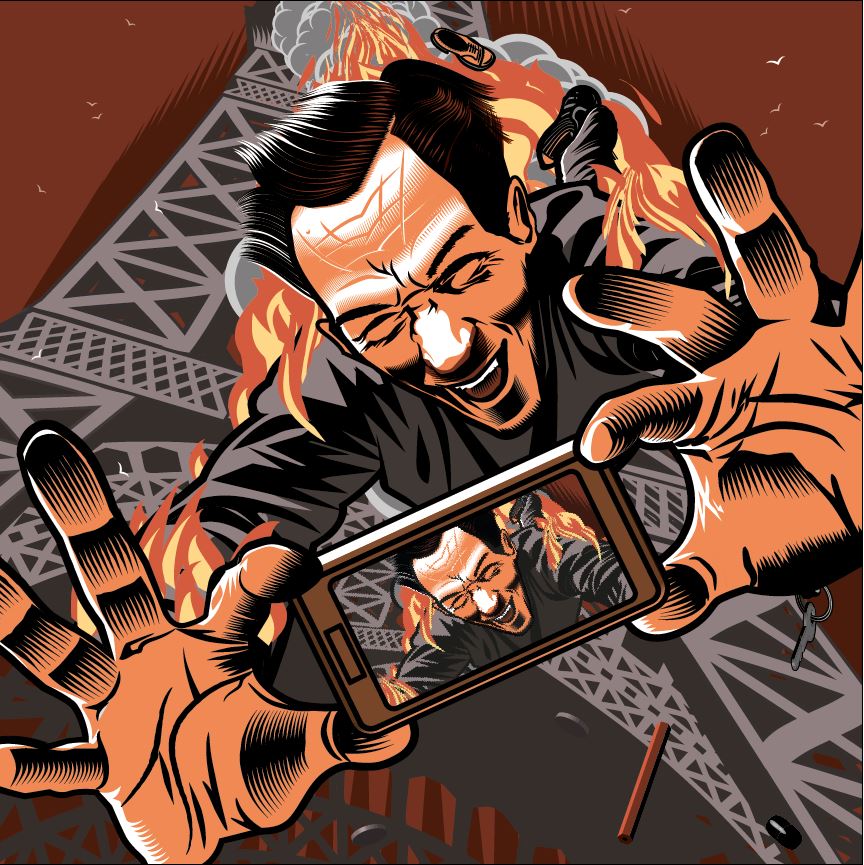 This illustration for the KMFDM's 2018 release, Hell Yeah, updates a similarly-themed piece I did for the band's 1993 Glory album in which a man decides to save his own life during a suicide attempt.
Never before released as a poster, Hell Yeah is now available as either a limited edition photo stock or glazed canvas print in two formidable sizes.
Medium: 40 x 40 cms (16 x 16 inches)
Large: 80 x 80 cms (32 x 32 inches)
Larger sizes available on request (email me on bruteprop@gmail.com for details).