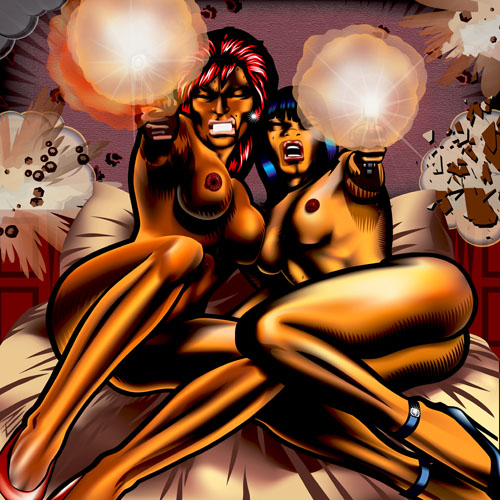 Originally conceived as a poster for a never-written up-dated and grittier version of Thelma and Louise, Girlz is now available as a limited edition full colour print, printed on 260gm. photo stock. Signed by the artist.
Large: 32 x 32cms
Extra Large: 65 x 65cms.
For large format canvas prints of this illustration, please contact us at bruteprop@gmail.com.