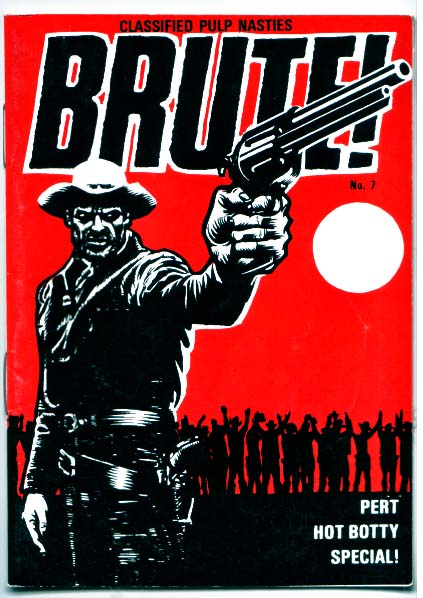 A once-in-a-lifetime opportunity to own one of these rare BRUTE! pulp nasties.
Printed on glossy A6 format art stock, these collectors' edition are available either blank or signed by co-author and illustrator, Aidan Hughes.
Condition: very good 8/10 (no rips or tears, no color fading)
Originally published in 1989 by é publications.