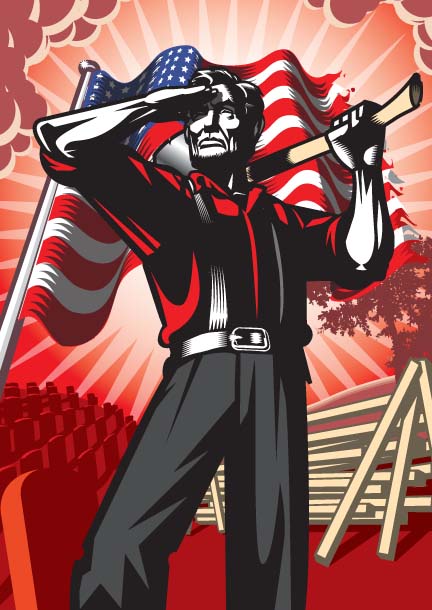 BRUTE! Propaganda are proud to present their Abraham Lincoln Special Edition canvas print.
Each one of these beautiful full-color illustrations are printed onto medium-weight canvas and glazed before they are stretched and mounted on custom-made wooden frames built in our Prague workshop.
For those who wish to honor this legendary US president in materials as long-lasting as his legacy, the Lincoln Special Edition canvas print is a must for every freedom-loving American.
Measures: A1 format (594 × 841mm)
Special Limited Edition of 500. Signed and numbered by the artist.