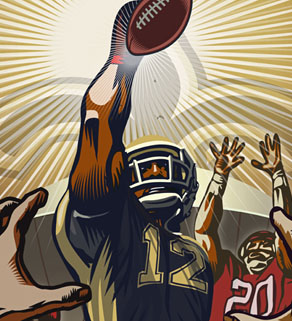 As part of my recent sportraits series, I was commissioned to tackle New Orleans Saints' receiver Marques Colston in the traditional BRUTE! style. Keep checking the blog for new sportraits in the coming months.
Celebrate chaos whilst decorating your home with BRUTE!'s new tileable Riot posters. Successive prints can be hung end-to-end to produce the effect (if you so desire) of countless rioters hemmed in by an unlimited line of riot cops or, alternatively, hang the mob and their nemesis individually – the choice is yours! Each poster tile […]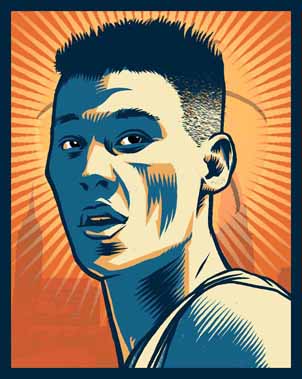 I was asked by several people why I hadn't yet created a portrait of basketball wunderkind, Jeremy Lin, so I illustrated this portrait of him while his star was still in the ascendancy. While I originally planned to draw the sportsman in a Chinese Communist propaganda style, the resulting sketches didn't quite capture his down-to-earth personality nor […]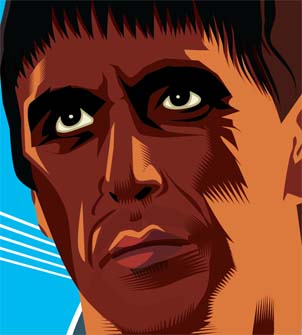 It's been almost 20 years since I last created a portrait of Tony Montana (Scarface), surely one of the most iconic characters ever to have blasted their way out of a movie screen. Since its less-than prestigious reception in 1983, Brian De Palma's blazing gangster epic has become even more famous than its illustrious genre […]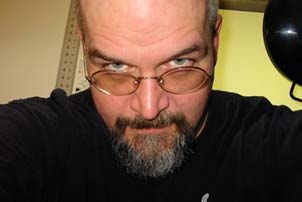 Today, I received the tragic news that my old friend Pete Moriarty, animator and artist, has died following a massive heart attack. I met Pete when he was assigned to me as lead 2D animator on the KMFDM animation, 'A Drug Against War'. As soon as I met the guy, I was struck by this […]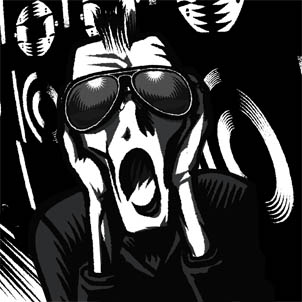 For KMFDM's 2011 US tour, I was commissioned to create my own interpretation of Edvard Munch's 'The Scream', using band front man and industrial legend, Sascha Konietsko, as inspiration for the main figure. The illustration was subsequently used on a range of merchandise currently accompanying the band across the U.S. of A. Media: Sharpie, Japanese calligraphic brush pen, Adobe Photoshop/Illustrator.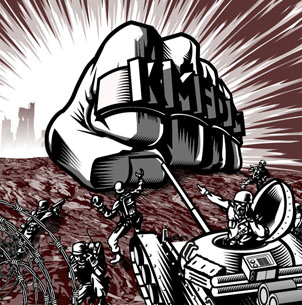 Two versions of the current KMFDM tour T-shirt. Should be available from the band's site soon or you can buy one on their latest tour.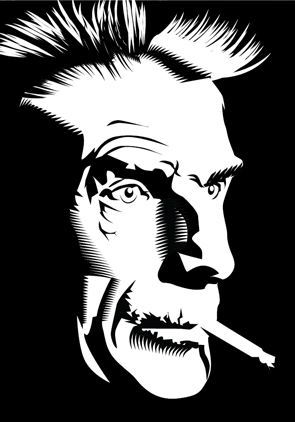 As part of my 30-minute Portrait series I decided, once again, to draw a man of senior years and created this vector sketch of Irish avant-garde novelist, playwright, theatre director, and poet Samuel Beckett. Beckett is widely regarded as among the most influential writers of the 20th century. Strongly influenced by James Joyce, he is considered one of […]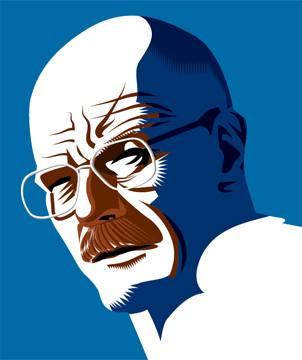 To celebrate the start of Season 4 of the excellent US TV series Breaking Bad, I thought I would mark the event by creating my own Walter White/Heisenberg portrait. These are available for purchase through the BRUTE! shop as signed and numbered prints from a special edition series of 400. Place your order now.
---